Click link for website
The NGO, Akshaya Patra is giving an opportunity to those who'd like to donate this Christmas season a great chance. They basically deal in providing mid day meals for underprivileged children. Started out in 2000 with 1500 children in Bangalore, and currently providing for 12,53,266 children.
This was all started by Madhu Pandit Dasa, an IIT engineer turned spiritual leader and an entrepreneur for the so
cial cause. He stated that "Poverty is the primary cause for lack of education."
Atleast this takes care of the lack of proper nourishment part of poverty. The organisation distributes freshly cooked healthy meals in more than 5000 government schools. For most of these children, this is the only complete meal in the entire day. This added incentive of coming to school thus improves their education exponentially.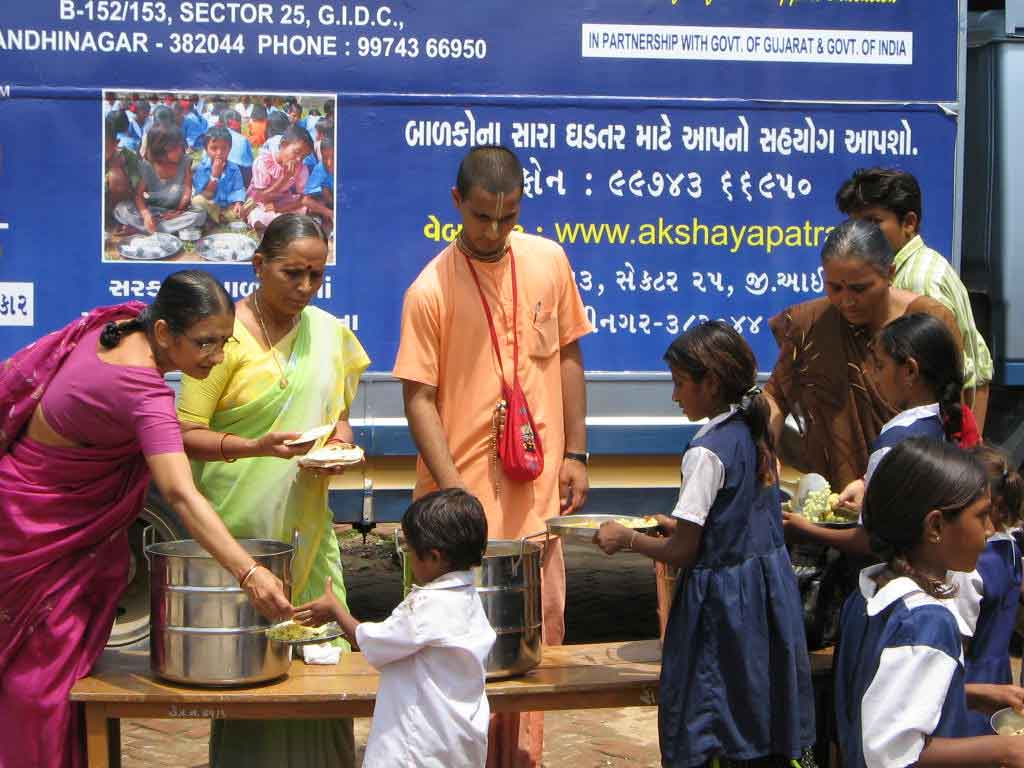 Look at the size of the kid on the left, he's too small to fend for himself in this world
You can read more about them from the wikipedia page or this article by Time magazine. What I've observed most is that many people out there want to donate towards the under privilaged, but either don't know how/where or just plain don't trust the websites out there. You can take your own judgement about donating to these people, but they ask for
ONLY Rs. 525
to feed a child for a year. That is the projected costs and I don't know how to use the Rupee symbol on bloody blogspot. You can give in your Pan number and get the tax exemption certificate as well. So if the message isn't clear enough, here's something for the myopic and/or disinterested.
Rs.525 maybe very little or a lot for us but it definitely is a LOT MORE to someone else.